The '76 U.S. women's basketball team laid the foundation for the rise and evolution of women's basketball in the country, including the iconic '96 Olympic team that helped bridge the birth of the WNBA. The '76 squad was headlined by a roster full of legends of the game, like Pat Head (later known as Pat Summit), Nancy Lieberman, Ann Meyers, Lusai Harris, Coach Billie Moore, and many more.
Inaugural Ballers: The True Story of the First U.S. Women's Olympic Basketball Team, written by New York Times best-selling author Andrew Maraniss, tells the inspirational, true story of the Team USA's pioneering women's basketball team that won a silver medal at the 1976 Summer Olympics in Montreal. Inaugural Ballers features interviews from members of the '76 team, which paint a vivid picture of the times in society and sports.
Packed with detailed photos that reveal the origins of women's basketball in the United States, Maraniss' passion for sports history and storytelling shines through brilliantly in Inaugural Ballers, as he smoothly explores not only women's basketball but the social change required for the game to form and evolve.
Maraniss also makes it a point to artfully detail the stories of the forgotten women's basketball pioneers, like the Fort Shaw Indian School, a barnstorming team of indigenous girls who ended up beating the St. Louis All-Star girls team, an undefeated group of white alumnae from the cities Central High School, at the St. Louis World's Fair.
"It's incredibly important to me; first of all, it's the truth," Maraniss said about his inclusive storytelling in Inaugural Ballers. "The first women to play basketball in an Olympic setting were Native American women at the St. Louis Olympics, which was also the World's Fair. I thought that was an incredibly important part of history that isn't talked about very much."
"I also made a point of talking about the growth of black basketball for women in the country. In (the) decades prior to the Olympics. These women may have been excluded for playing for white colleges or YMCA or even excluded from abilities to try out for early national teams prior to the Olympics, but that doesn't mean they weren't playing or that they weren't great players like Ora Washington, who were denied these opportunities. If I'm gonna write a non-fiction book that's supposed to tell the truth, that history is important."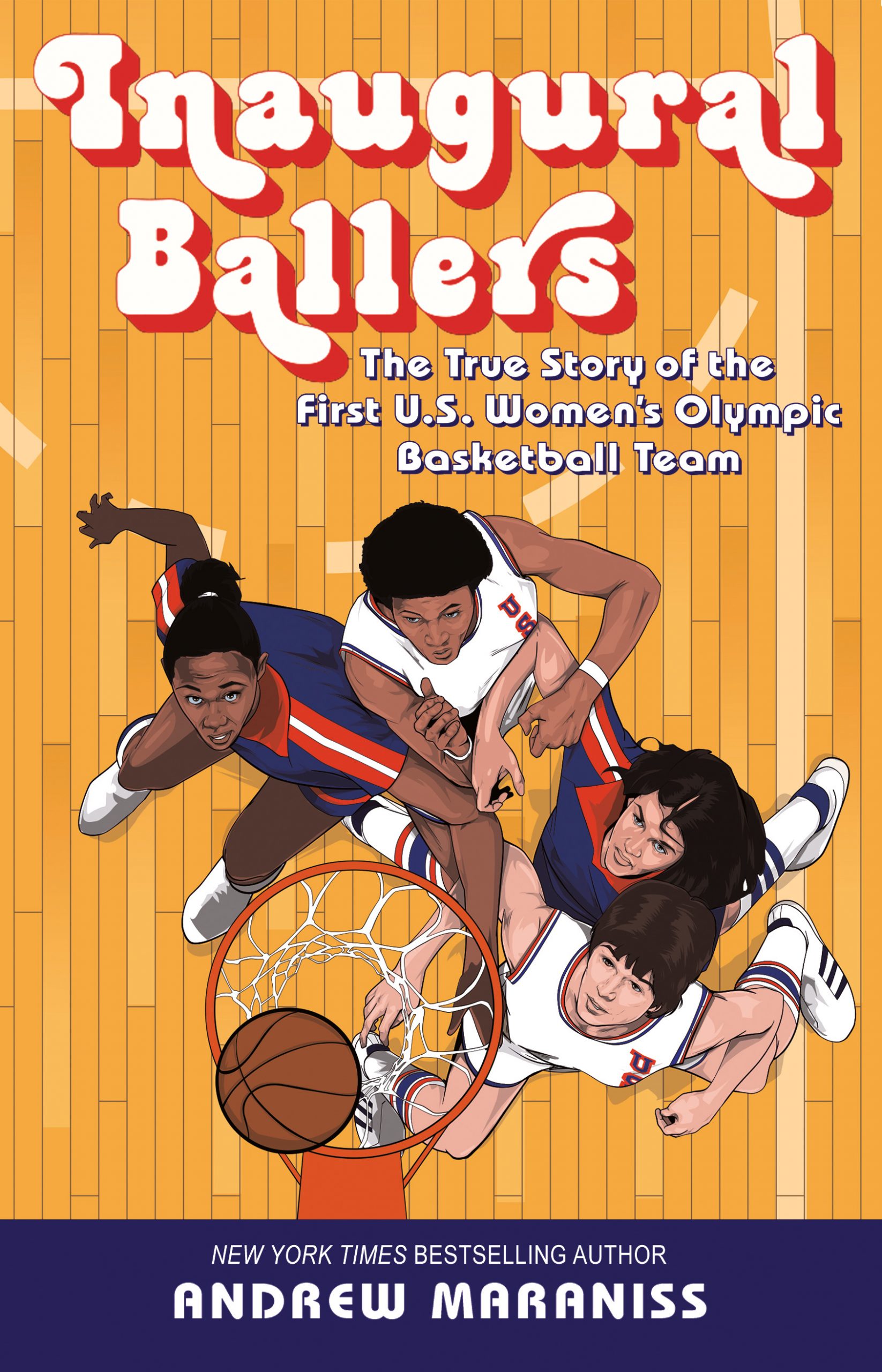 Maraniss also explores the harmful misogyny and sexism, generations of systemic racism, and shortcomings of White-centered feminism leading up to and beyond the landmark passage of Title IX in 1972. Although the landmark legislation didn't outright target girls and women in sports, it did help women athletes compete at the same level as their male counterparts.
Once the International Olympic Committee added women's basketball to the 1976 Olympic games in '73, Team USA built a squad out of the members from the '73 World University Games and open tryouts. Mildred Barnes, a Team USA admin, empowered Coach Billie Moore and Sue Gunter and allowed them to build an underdog team that ultimately captured a silver medal.
"You look at Gen Z or kids who are in high school or college now, care and are active on so many social issues that are vital to this country and to the planet," Maraniss said about the broad appeal of his book. "So I hope that a book that deals with feminism and women's rights and inequities in athletics, I think that will be very appealing to this generation of students and of athletes. They can look and see where we were, to the degree we've made progress, and have a really good context and framework for the additional progress that still needs to be made that they'll be the ones fighting for. I think it's really important for them to know the history and where we've come from."
As of 2021, the Team USA national women's team has won seven straight gold medals.