As one of the most prolific scorers in the history of Michigan State women's basketball, Nia Clouden decided to forgo her additional year of eligibility (as a result of Covid-19) to enter into the 2022 WNBA Draft. Clouden concluded her senior season averaging 20 points and 4.2 rebounds per game, accumulating All-Big Ten first team honors and ranking No. 15 in the nation in free-throw percentages. She also left MSU holding the record in the women's program (and tied for school history) for the most points scored in a single game at 50, which she dropped against Florida Gulf Coast earlier in the 2021-22 season. 
"The whole day I was just anxious," says the Owings Mills, MD, native about draft day. "[I] just really wanted to find out where I was going." Well, she didn't have to wait too long. With the 12th overall pick in the first round, Clouden was selected by the Connecticut Sun.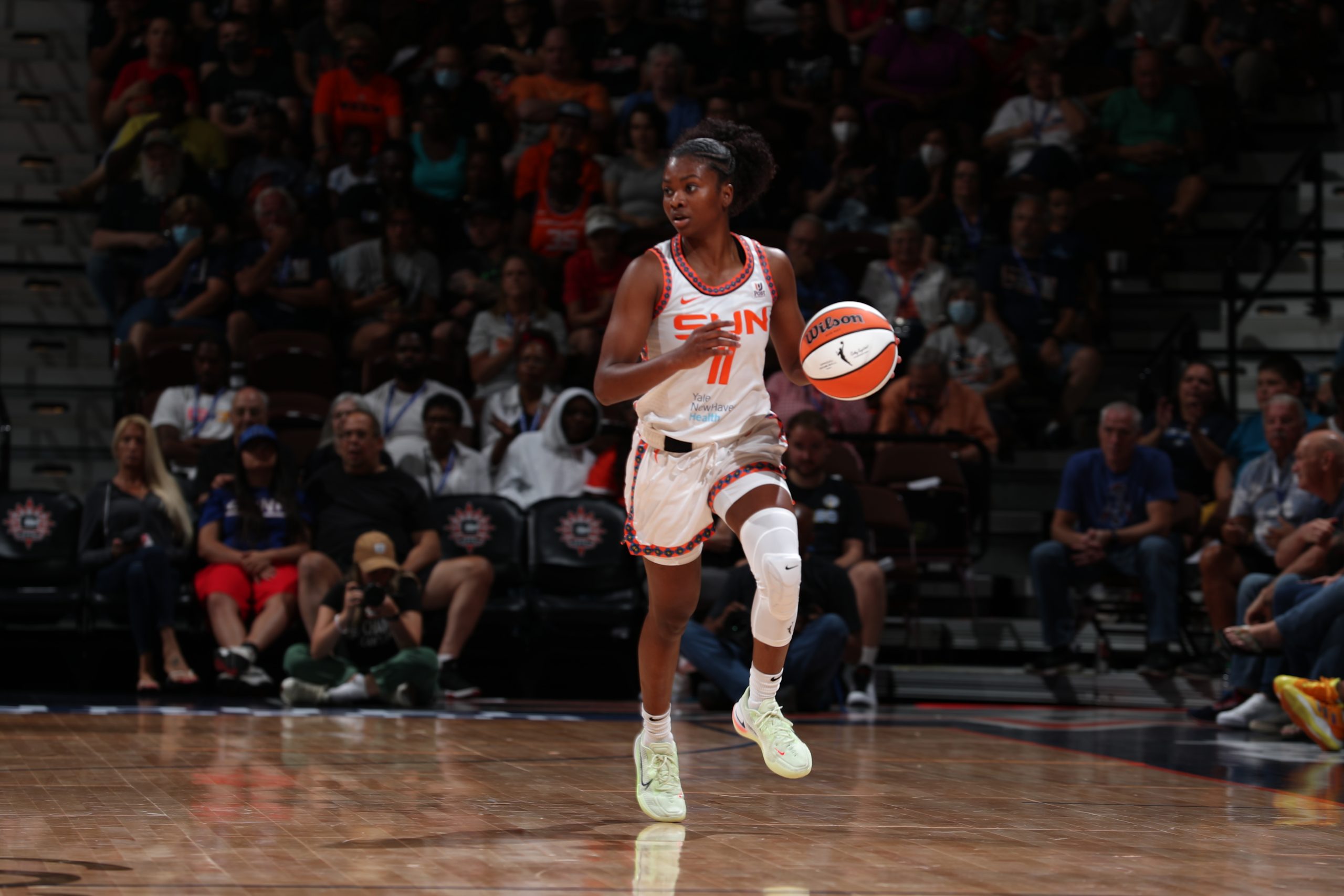 Coming into the League and playing at the highest level means learning to adapt to a new style, a new culture and sometimes even a new position. "I knew the physicality and the speed would be different," Clouden states. "Everybody is bigger, faster, stronger, older, but also I'm obviously in a different role." 
Connecticut is one of the few teams in the League with all of their stars returning from a year ago. For a rookie, to have that kind of guidance from so many veteran players, including the 2021 MVP and Most Improved Player, in additon to being coached by the 2021 Coach of the Year, is essential to one's growth and development. But, that also means having to battle for playing time and discovering where you fit.
"It's really helped me having this experience on a team whose whole mindset is to fight for a championship and learning from players like T [Natisha Hiedeman] and Jas [Jasmine Thomas]…I feel like it's really setting me up well to learn what it takes to be in that conversation and to fight for a spot."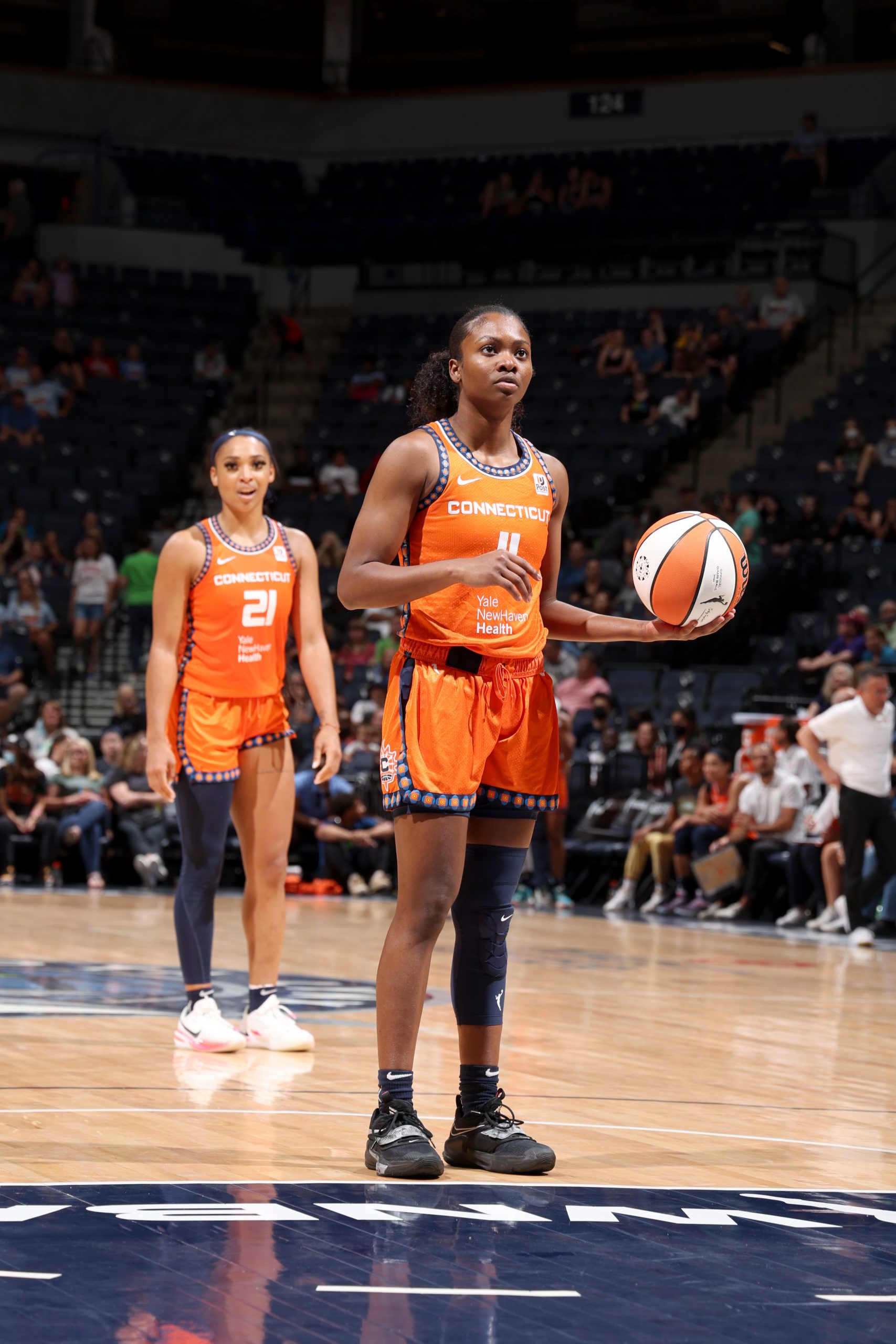 As much as Clouden is eager to learn, she also doesn't want to lose those aspects of her game that made her a star in college. The ability to score is an attribute that made Clouden a household name in the Big Ten, and she's looking to elevate that part of her game in the pros. 
"In college, I was really good at scoring at three levels: being able to shoot the three, mid-range and getting to the basket. I want to be able to continue to do that here because I feel like that will be the thing to really set myself up and create opportunities for my teammates." 
The W has afforded Clouden a chance to travel to places she'd never been before. She's learning how to be a professional from one of the most experienced teams and coaches in the League. And she's patiently waiting in the wings for her chance to put the League on notice of just how truly ready she is to shine.
---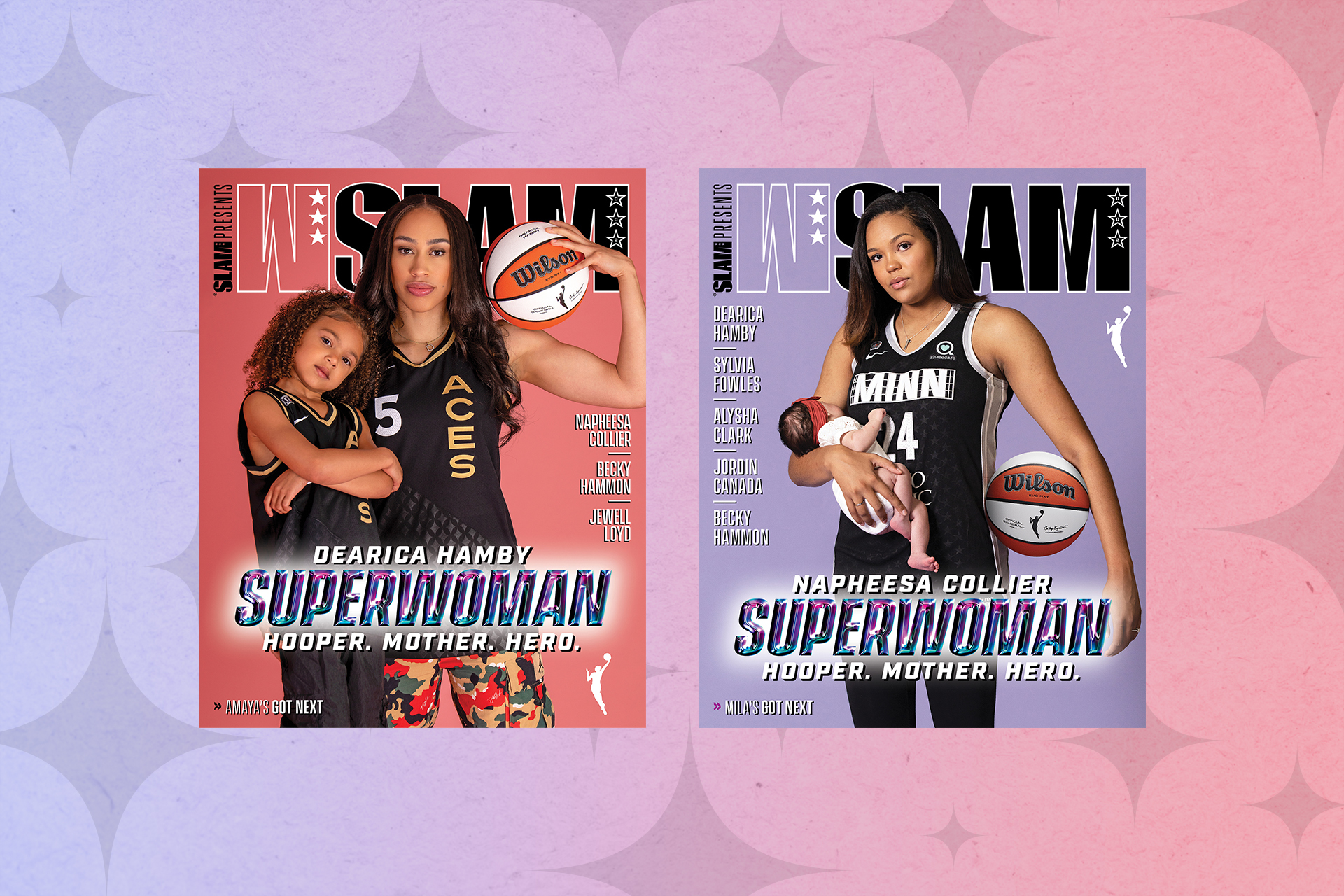 WSLAM 2 is available now. Get your copy here.
Photos via Getty Images