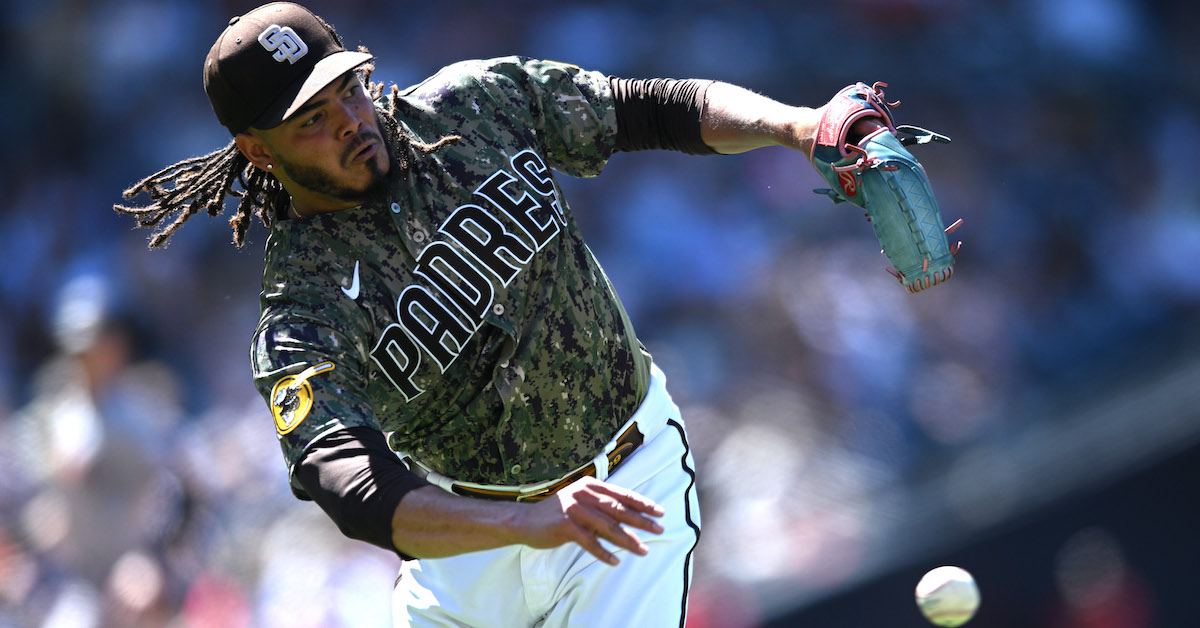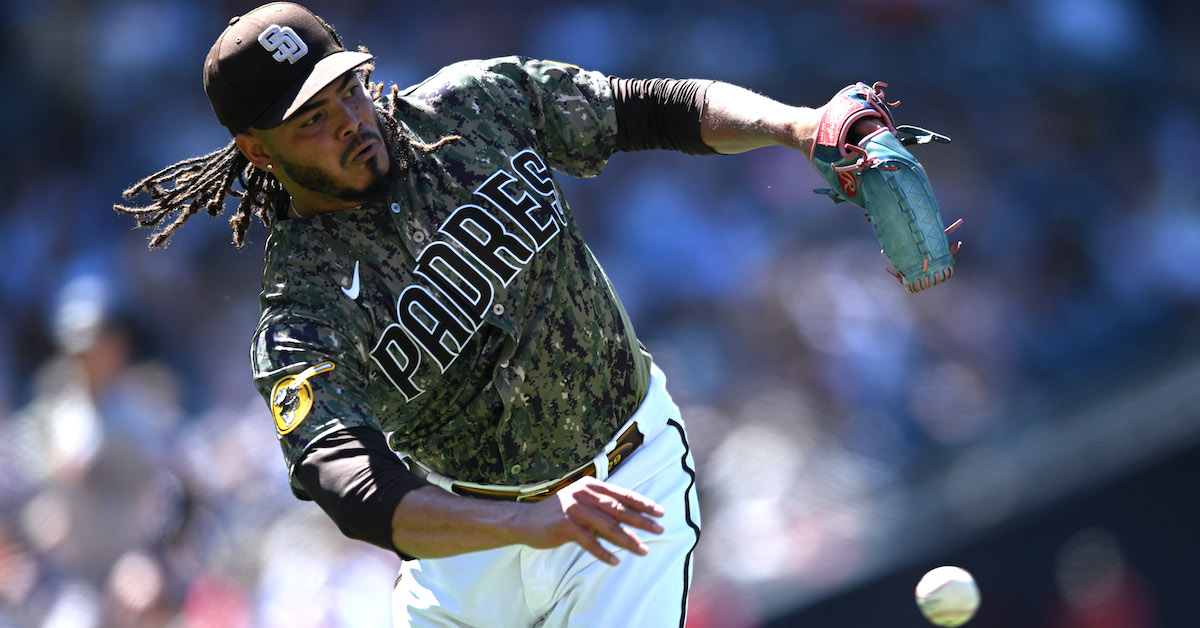 Dinelson Lamet's time in Milwaukee is over before it ever really began, as the team cut him loose last Wednesday. Between missing time with forearm soreness and two stints in the minors, Lamet was ineffective for the Padres this season, issuing nine walks and 13 runs in just 12 1/3 innings spread over 13 relief appearances. One of four players sent to Milwaukee last week for Josh Hader, he never got into a game with the Brewers before being designated for assignment and subsequently claimed by the Rockies.
Typically, a quiet waiver wire claim of a struggling relief pitcher without a big contract falls, well, under the wire, but Lamet is a pitcher I've always been fascinated with. Plus, I like surprises, and there's a big one here: the Rockies did something I really, really like.
Lamet has long been an interesting pitcher, but he's had a number of serious setbacks that leave him with his career up in the air barely after his 30th birthday. Already behind the usual development curve as a prospect by virtue of being an amateur signee just before his 22nd birthday who was delayed by two years because of paperwork issues, he's had less time to hone his craft professionally than most. Tommy John surgery cost him his 2018 season, and much of his 2019, and the always dreaded forearm soreness left him on the injured list for large chunks of '21 and '22.
Despite the relative lack of experience and the injuries, Lamet got solid results from 2017 to '20 with a fastball that poked into the upper-90s and a slider that batters ineffectually whiffed through. In 256 1/3 innings over 47 starts in that span, he struck out just under 12 per nine innings, for an ERA of 3.76, a FIP of 3.72, and a healthy WAR tally of 5.1. Per 180 innings, that amounts to 3.6 WAR, nearly at the level we consider to be All-Star, but 180 innings has been a big "but" for him. Time that he should have been honing a third pitch, he instead spent recovering from his various injuries.
With less time spent in Milwaukee than Mike Piazza was a Marlin — I'm not sure Lamet even got issued a jersey in his two days on the team — it seems clear that an extended look at him was not in the team's plans. It's hard to blame the Brewers for that, as they're thick in battle with the Cardinals for the NL Central crown and with a few other teams for one of the wild card spots. A reclamation projection isn't an ideal situation for a contending team in August to be in. Where Lamet needed to go was to a team out of the playoff race and thin enough on talent that it could afford to look at a 30-year-old who may not be on the roster for more than two months. Enter the Rockies.
So what's going on with Lamet? His raw walk rate would suggest a player who has completely lost the plot in regards to the strike zone. Considering how many flamethrowing prospects have eclipsed in the low minors, that would obviously be concerning. But I don't think that's actually what's going on in this case. When guys struggle this severely, you tend to see a different pattern in their struggles. For one, you see very low first-strike percentages, which is the best leading indicator of walk rate. Of the 1,000 worst 10-inning seasons since 2002 by walk percentage (Lamet ranks 697th), his season ranks sixth in first-strike percentage (67.7%) and 29th in lowest contact percentage (64.2%). He's actually still throwing around the zone; his zone percentage is 2.6% off his career average, which is about six additional out-of-zone pitches, or one extra out-of-zone pitch every other appearance.
I don't think Lamet has completely lost the strike zone. Nor has his velocity disappeared, a common affliction of players with serious recurring arm problems. I think what we're seeing in his limited time is a side effect of what I think is the most severe problem: the disappearance of movement on his slider. As Ben Clemens wrote in 2019, Lamet's slider has multiple looks, like a dimmer switch between a more vertical, hard break and one that is almost a pseudo-cutter. The problem is that he's getting consistently less break on all these sliders. In 2019 and '20, his sliders averaged four inches of break from the perspective of the catcher; this year, it's lost almost three of them. Of all his sliders thrown in 2022, only about 15% have moved as much as his average slider from '19–20. Even more concerning is how many of those pitches aren't breaking at all or end up almost like bad two-seamers. If you spend some time going through all of Lamet's sliders, you'll see what I mean, especially in April (I'll get back to that in a minute).
If his slider were just completely out of control, I'd expect to see more of them outside, but he's actually at a career high zone rate with the pitch. There just hasn't been enough break on his slider to send batters on a fishing expedition as often. Nearly a third of the out-of-zone swings on Lamet sliders have evaporated from 2019–20 to today, from 38% to 28%. After watching all of his 2022 appearances this year and combining that with the fact that he's throwing his four-seamer off the plate more often than ever before, my hypothesis is that faced with a slider that's just not breaking as it usually does, he's been forced into an odd position in which he's trying to nibble with a 95-mph fastball.
There's a glimmer of short-term hope. For one, Lamet's overall break on sliders has increased over the course of the season. Brooks Baseball helpfully has his minor league data included, and you can see both the dip in the horizontal movement and the recent recovery: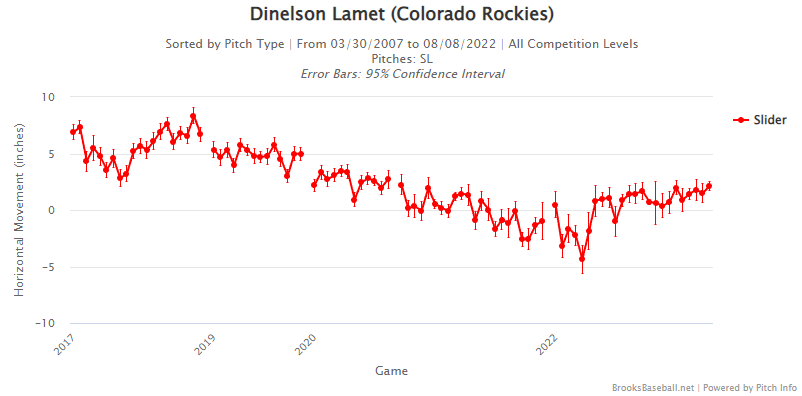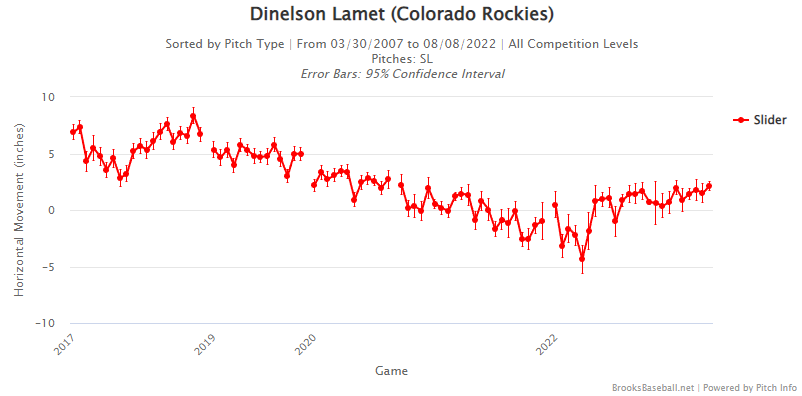 As you might expect, Lamet's spin rate has improved as well from the early season. I made a quick graph with his spin rate for the 30 most recent sliders, going back to the start of the 2019 season. You can see that early-season dip, with steady improvement since: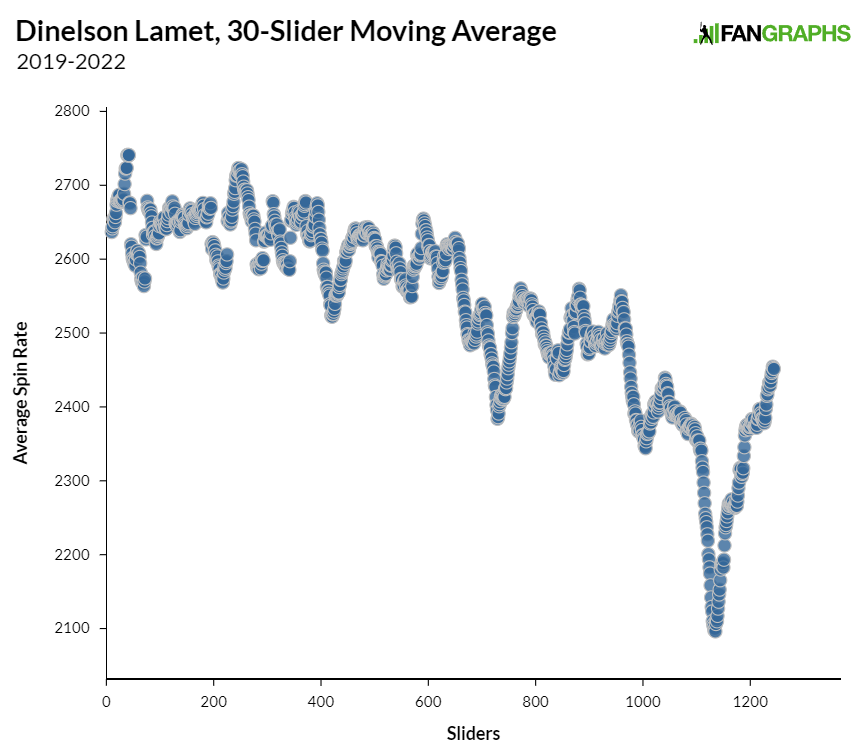 I am cautiously optimistic that at least this problem is fixable, and one that Lamet may be in the process of resolving already. That's not enough to say "all's well that end's well" and move on to the next challenge; even if his stuff gets back to 2020 levels, he's still a giant injury red flag. But it makes it worth finding a spot for Lamet on your roster if you're a team without much else to play for in 2022.
For the Rockies, Lamet represents little risk. If he struggles, it's not as if they can fall below last place, and there's no relegation in baseball. As when Colorado took a chance on Daniel Bard a few years ago, the move is all upside. This is an organization that has an abysmal record trying to fill up the bullpen with higher-paid veterans, from Wade Davis to Boone Logan to Bryan Shaw. Low-risk flyers on pitchers like Lamet might save the franchise from making considerably more expensive errors elsewhere. This is an attitude that the Rockies would be well-suited to apply outside of the bullpen, but with the exception of Connor Joe, they've shown little interest.
Is Coors Field the right home for Lamet? It's probably not ideal, but if he can leverage his fastball and find that second wind for his slider as a reliever, he'll miss enough bats to limit the damage hitters can do. He has all the raw tools to be a dominant reliever, and I hope he gets every opportunity to get there, whether in Denver or elsewhere.