"I'm comfortable dog, Brooklyn to Rome…on any Martin Luther, don't part with your future." – Jay Z
Philadelphia, like any place, is synonymous with things both good and bad…be it the cheesesteak and Liberty Bell, to the passionate sports fans and rising poverty, the "City of Brotherly Love" is home to over five million people, each with a different story to tell.
Nonetheless, as the saying goes, there is no place like home, and for the residents of the Nicetown/Hunting Park section, this rings especially true when someone becomes a beacon of hope in your region and places around the world.
Rasheed Wallace was the No. 1 player in the class of '93 as a center for basketball powerhouse Simon Gratz. His name alone struck fear in the opposition, as he helped lead the Bulldogs to three Philadelphia Public League titles and two National Championships. Decades later, what he accomplished in high school remains close to his heart, as he has a bulldog tattooed on his left arm. The school gym has been dedicated as the Rasheed Wallace Gymnasium, and the court is named after his legendary coach Bill Ellerbee. No matter where the game takes him, North Philly will continue to be at the forefront as a place that fostered his growth and development.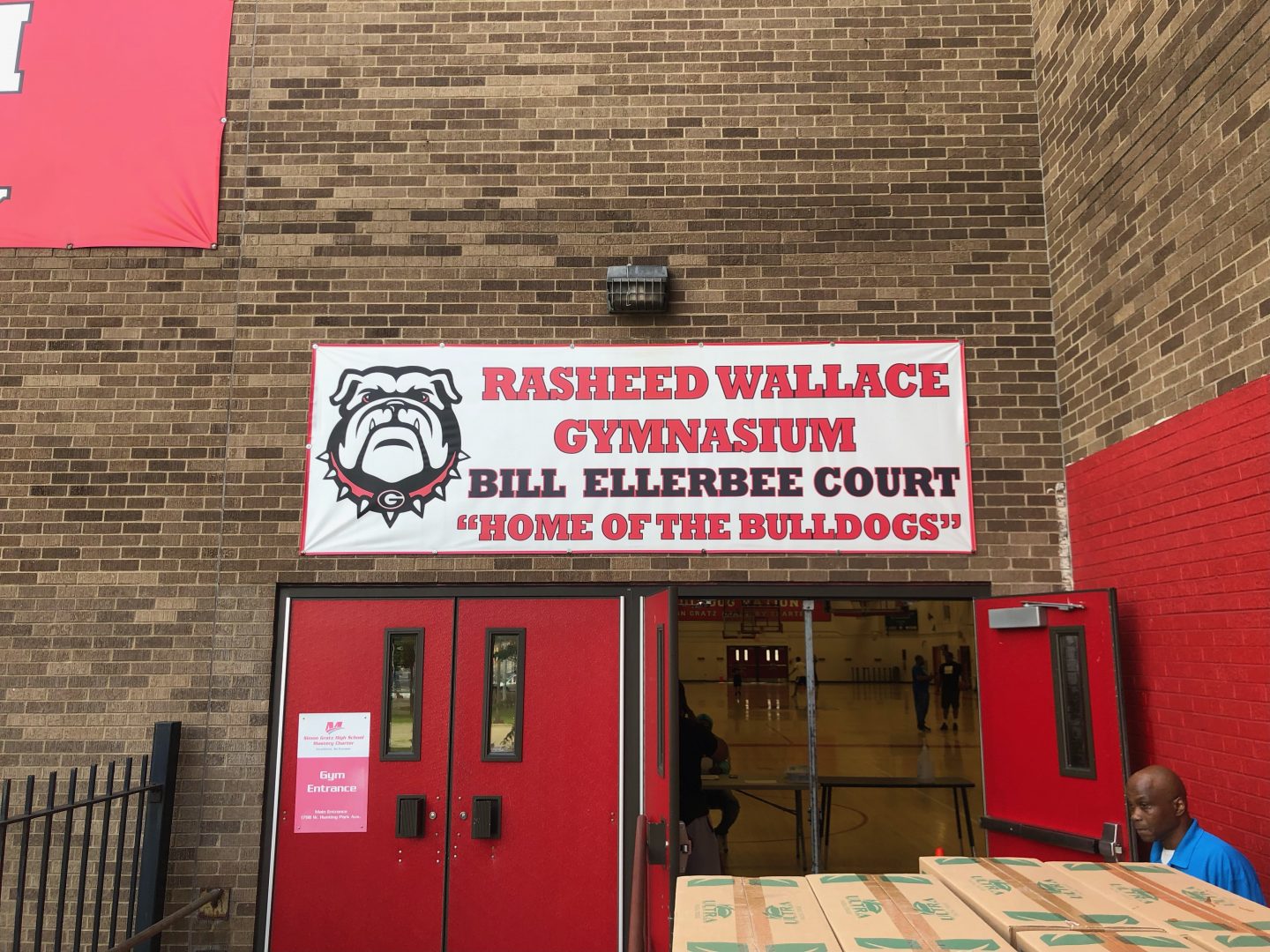 His basketball life continues forward as he was appointed to an assistant coaching position for the Lakers, and the intersection of his alma mater at 18th and Hunting Park Avenue, has been named Rasheed Wallace Road. Jazmin Miller, local resident and business owner shared what this means to the neighborhood, "I think it's really nice that he has been recognized this way…he has actually made a change to a place that is usually discussed negatively, and this [sign] will stand to inspire everyone, especially the youth."
Lynard Stewart, Head Coach of boys basketball at Simon Gratz H.S. expressed, "It's a special day in Philadelphia." Stewart was a high school teammate of Wallace, who enrolled as a sophomore during Wallace's senior year. That team had a perfect 31-0 season, finishing as the boys national champions. Stewart elaborated further stating, "When I came to Gratz, he [Wallace] was the number player in the country and he made me so much better as an athlete, person, how to carry myself, and more importantly…how I could achieve within my own life."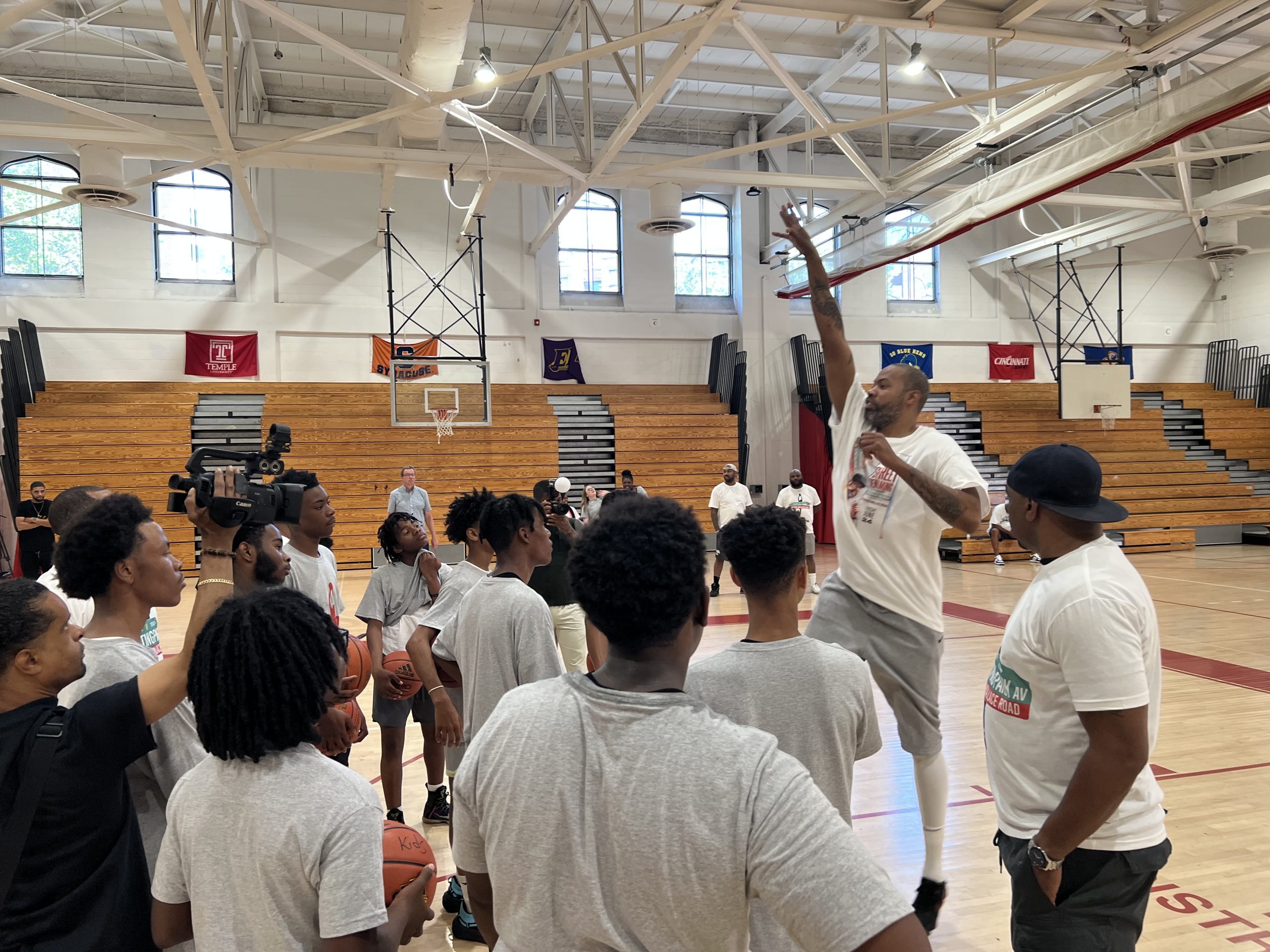 Wallace had always worked to improve the surroundings and conditions of others. His philanthropic efforts have serviced communities throughout the country. He gives from his heart, so much so that on the day his name would adorn a city street, he partnered with his family, former high school teammates and coach to facilitate a free youth basketball clinic. He also provided breakfast for every attendee and their families, along with fresh fruit and apple sauce for the community, which was available directly outside the gym.
"Growing up, I didn't have a lot of money or material things, but the way my family raised me…it's not about the material stuff, as long as you have your loved one right there…I'm rich," explains Wallace. He continued to reflect upon the honor given to him by his hometown sharing, "It's not just for me…it's my name out there, but it's everybody, that's how I look at it because I didn't do it by myself, it takes a village…I didn't but that sign up there by myself, it was Mr. Ellerbee, my mom, couple other people, mentors, it was them."
---
Photos courtesy of Nasir Wallace, Anthony Gilbert, AXG.