With our FanGraphs merchandise inventory dwindling, we're once again taking pre-orders! Pre-orders will be open until May 1, and all orders will start shipping May 21.
FanGraphs hats, hoodies, and the "Dark Gray FanGraphs T-Shirt" are available for pre-order along with two new shirts designed for us by new site contributor Luke Hooper.
First, there's the FanGraphs Scorebook T-Shirt, featuring a modern, Statcast-y twist on classic scorekeeping: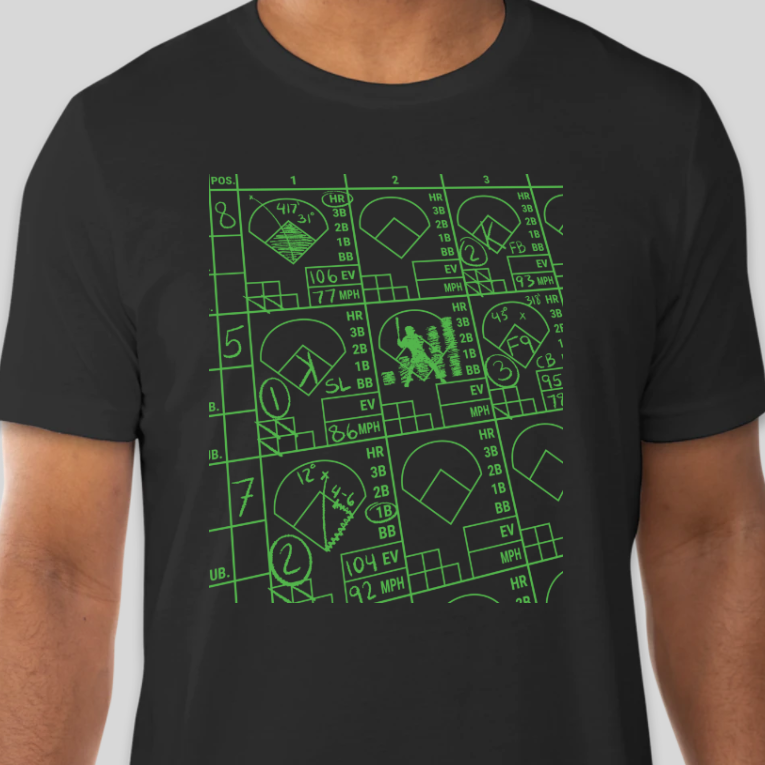 Then there's the FanGraphs All-Time WAR Leaders T-Shirt (available in white and vintage black), which uses the names of the all-time FanGraphs batting and pitching WAR leaders as of the start of the 2021 season to construct the FanGraphs logo: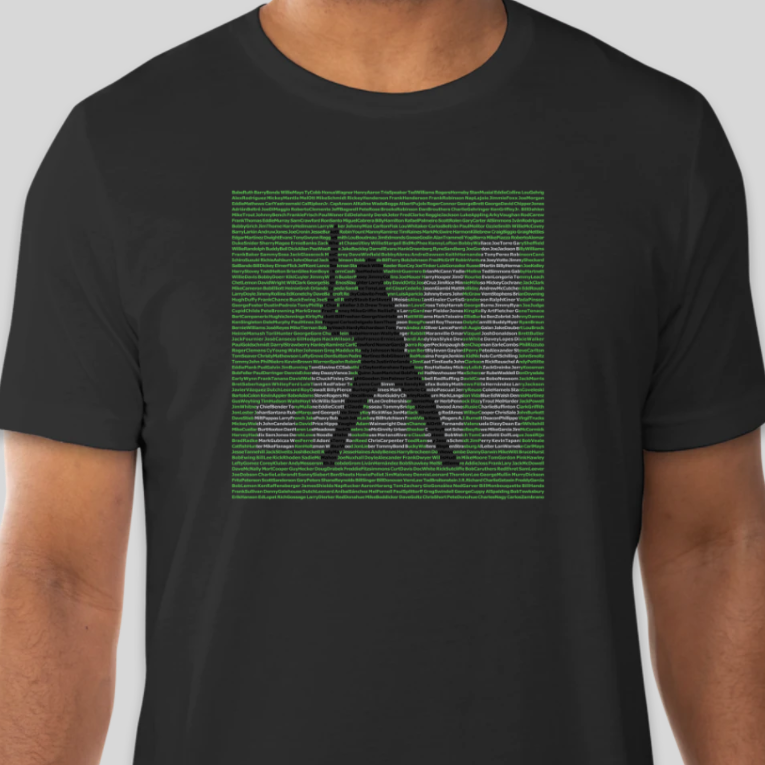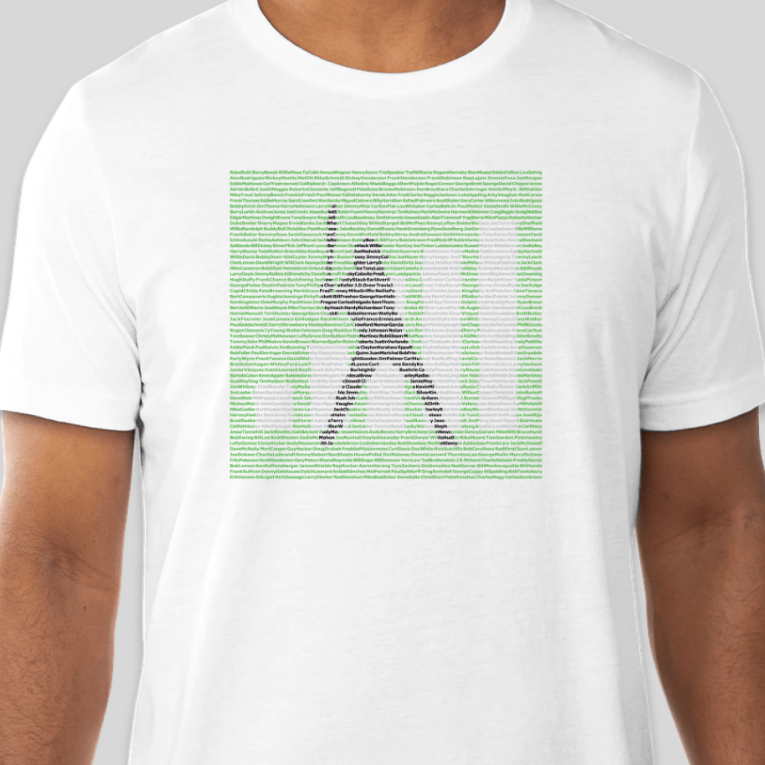 Order yours today!